L&R USA Solaris Tribute Wrap - Below Knee
Don't stress! Returns are easy. Details
This comfortable, flexible garment is safe to wear at night and is perfect for managing lymphedema. The TributeWrap Below Knee is very durable and is made from a Coolcore fabric that wicks away sweat and moisture to regulate body temperature. The foam design adjusts to your shape and allows you freedom of movement. This wrap features easy donning tabs that make pulling this garment on and adjusting it simple. Chevron channeling based on Manual Lymph Drainage principles of directing fluid to the collateral pathways help maintain and reduce edema. Foam technology softens fibrotic tissue.
Slim design benefits patient comfort
Durable straps and easy-to-use donning tabs
Coolcore fabric wicks away sweat and moisture to regulate body temperature
Proven foam technology helps soften and break up hardened or fibrotic tissue
Chevron channeling based on MLD principles of directing lymphatic fluid to collateral pathways
Angled straps and darting at flexion points allows freedom to move in any resting or sleeping position
Package includes a black Sleep Sleeve which covers the garment and protects velcro from potentially snagging. This sleep sleeve has treads at the bottom of the foot for security when walking around shoeless.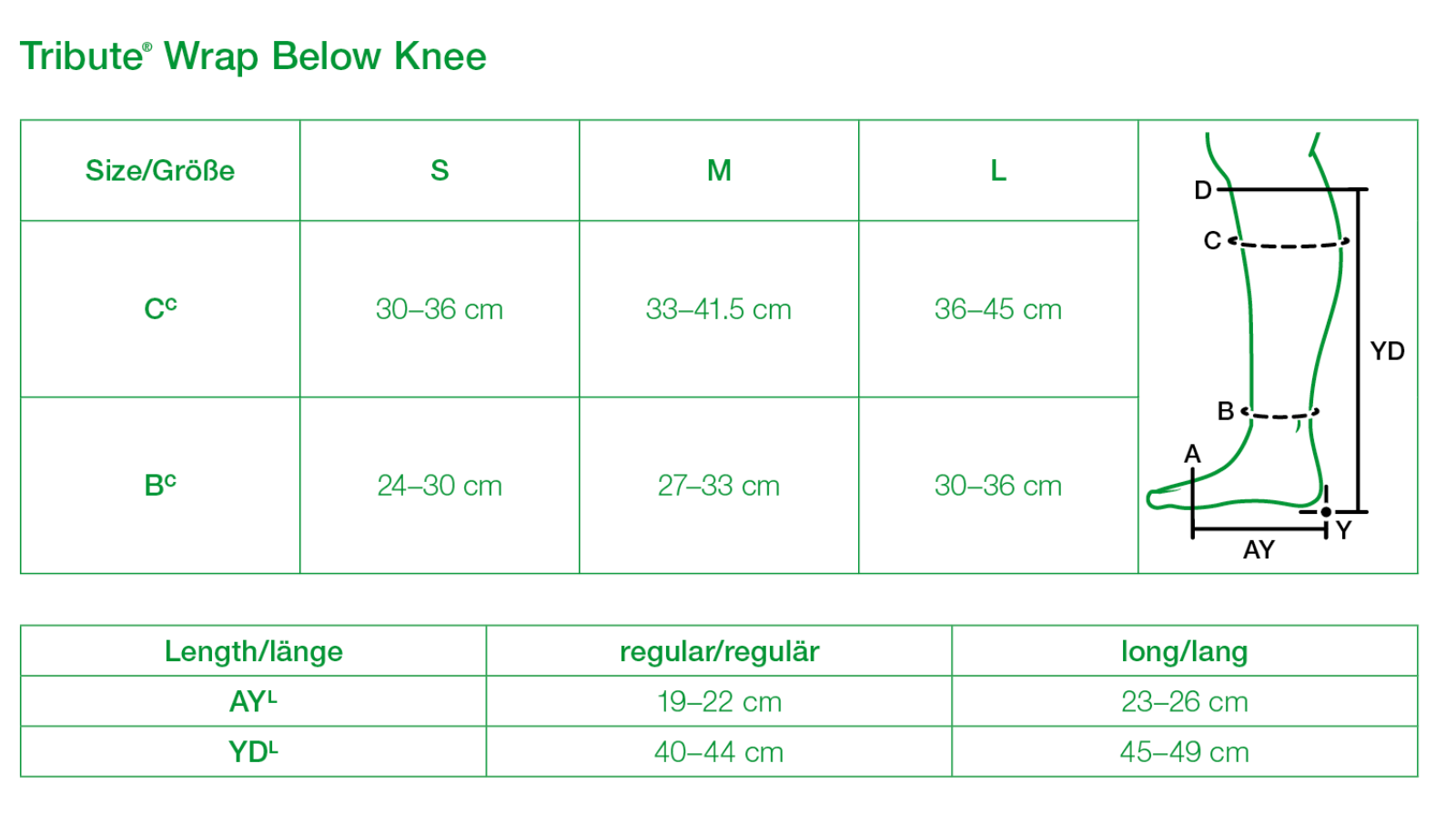 Care instructions
L&R USA recommends that all TributeWrap garments be washed and dried before the first extended use.
Washing
Machine wash on permanent press in warm water
Ensure VELCRO® brand fasteners are fastened securely prior to washing
Do not use bleach or fabric softener
Do not dry clean
Drying
Tumble dry on permanent press with other laundry items or clean tennis balls
Drying time may be shortened by pressing out excess water with a towel prior to drying
Do not iron